As a Home Remodeling Contractor, We are your one-stop shop for all of your home remodeling needs. From kitchen remodels to bathroom renovations, we have you covered!
You need your home remodeling to be done right the first time. We are here for you from design to finish.
At Boardwalk Remodeling, we work closely with you on your home remodeling project and incorporate design features that fit your needs. Renovating a home requires planning and expertise to avoid costly mistakes.
Complete Home Remodeling
Remodel your home with Boardwalk Remodeling at unbeatable prices. We will help you achieve the home of your dreams.
Home Expansion Projects
Design and create an entirely new and practical space in your home catered toward anything from dwelling to entertaining purposes.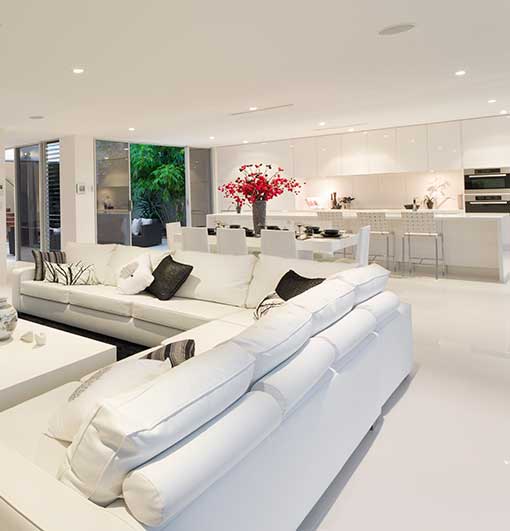 Choose the Remodeling Contractor
Free Estimate on Custom Home Remodeling
Remodel your home today with our high-quality remodeling services at affordable prices.
Benefits of Home Remodeling You Need to Know
When it comes to home remodeling, there are many potential benefits to consider. For example, many homeowners choose to invest in a home remodel in order to improve the functionality and aesthetics of their home.
This can involve renovating a kitchen or bathroom, which may involve everything from replacing old appliances and fixtures to adding new lighting or updating the overall color scheme. Additionally, home remodels can often increase the value and marketability of a home, making it an attractive option for those looking to sell.
Whether you are planning a home remodel for personal reasons or as part of an investment strategy, it is important to carefully consider all of the potential benefits before making your decision. With careful planning and attention to detail, home remodeling can be an excellent way to improve your home and boost its overall value!
Why is home improvement important?
Home improvement is an important part of maintaining and enhancing the value of our homes. Whether through home remodeling or simple home improvements like repainting or installing new appliances, home upgrades can breathe new life into our living spaces while helping to increase their overall appeal.
Not only do home improvements make us feel more comfortable in our own homes, but they also can help to boost the resale value of our properties when the time comes to sell.
Therefore, investing in home improvement is a wise choice for anyone looking to improve both the quality of their home and its overall financial value. Whether you choose to tackle projects on your own or work with professional contractors, home improvement is one investment that truly pays off!
Leading Remodeling Company
Highest quality home remodeling services in Southern California for affordable prices.
Visit Or Call Us Today So We Can Help You Get Started With Your New Design & Remodeling.
Benefits of Hiring a Professional Home Remodeling Contractor
Home remodeling can be an enormous undertaking, requiring a significant amount of time, effort, and money. That's why it's so important to hire a professional Home Remodeling Contractor who can help you navigate all the challenges involved in updating your home. By working with a skilled contractor, you can rest assured that your project will run smoothly from start to finish.
One of the most important benefits of using a Home Remodeling Contractor is that they have extensive experience working on similar types of projects. This means that they can not only help you identify and source the right materials for your project, but they also have a deep understanding of how to manage the many logistical challenges associated with renovations.
From navigating building permits and coordinating subcontractors to overseeing timelines and budgets, having a Home Remodeling Contractor on your team allows you to focus on what's most important – selecting the right style and finishes for your updated space.
Why choose Boardwalk Remodeling?
Beyond their expertise in managing projects, Home Remodeling Contractors also have access to state-of-the-art tools and resources that allow them to deliver high-quality results quickly and efficiently.
For example, many contractors these days use computerized design software that allows them to create detailed 3D renderings of any proposed renovation before work even begins. Additionally, Home Remodeling Contractors often rely on specialized tools such as measuring devices, ladders, and demolition equipment – all of which enable them to tackle challenging tasks with ease.
Ultimately, hiring a Home Remodeling Contractor will help ensure that your biggest investment receives the attention it deserves, so don't hesitate to take advantage of this valuable resource when planning a home remodel.