At Boardwalk Remodeling, our company has been built on three basic principles:
Fairness
Always treat people fairly and honestly.
Great Service
Deliver a great service by building and transforming beautiful homes.
On time
Make the process as enjoyable as possible.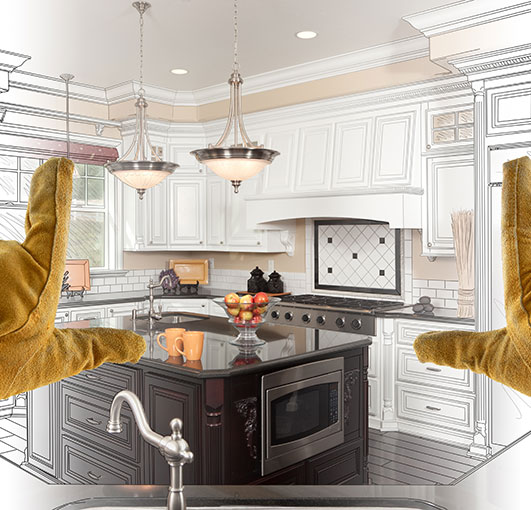 Honest Relationships Become Relationships That Last a Lifetime
We're building lifetime relationships with our clients, so we work hard to earn and keep that trust. We came up in this industry believing that you need to do what you say you're doing," says Boardwalk Remodeling.
We treat our customers as we would want to be treated. Sustaining that ethic has produced one of our biggest pluses – a tremendous client base going back years and years.
We've seen firsthand how when we treat people right, they value our time and services, and they call on us again and again. That's the kind of business relationship we like to have. And this doesn't happen without honesty and trust.
We believe a successful construction experience is the culmination of a partnership between our clients and our team. Our clients are involved in every phase of the construction process, and we establish a mutually beneficial relationship through consistent communication.
It Doesn't Have to be Painful.
Superior results can only be accomplished with hands-on management; we are personally on the job site daily, coordinating and supervising. Our client satisfaction is evident, as 90% of our projects are for previous clients or through client recommendations.
In addition, we maintain the philosophy that the relationships we build with our clients shouldn't end the day their projects are finished. Striving to earn "clients for life," we provide concierge remodeling services for our past clients. Installing cat doors or garage door openers is not beneath us when taking care of our clients.
At Boardwalk Remodeling, we also distinguish ourselves by our relationships with architects, engineers, and design professionals. We work closely and effectively with architectural firms and enjoy a professional rapport that is not common in the general contracting field. We welcome the opportunity to interact with your chosen designer.
THE HOME REMODELING EXPERTS
Contact us for your free
in-house consultation now!