If you're thinking about selling your home, making improvements can be one of the best things you can do to increase its value. A well-planned remodel can increase your home's overall value, making it more attractive to buyers. Adding more storage space, modernizing, and improving your home's curb appeal can do wonders for your home's appeal, functionality, and value.
Top Five of the Best Home Projects that Increase Your Home's Value
It can also make your home more desirable while you live there, resulting in fewer repairs and happier life experiences. Here are great ideas for simple home remodeling projects to boost your home's value.
As you plan your next renovation project, knowing what upgrades increase home value is more critical than ever. Here are five Home Remodeling Ideas that instantly boost your home's value:
1. Reconfigure Attic Space to a Living Space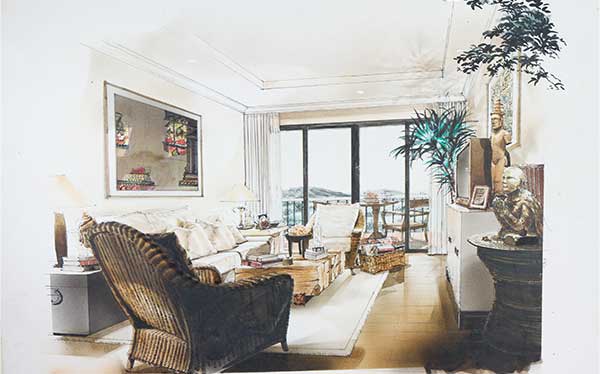 If you have an attic that's just collecting dust, it may be time to put it to good use. Converting your attic into a livable space is a great way to add value to your home. Once remodeled, the attic can serve as an additional bedroom or office for family members and provide extra storage for items. In addition, converting the area will help maximize the square footage of your home and give you more living space to grow.
However, hiring professionals specializing in this work is crucial when undertaking such a home remodeling project. They will ensure your new living space meets code standards, has ample insulation and ventilation, is compliant with ADA requirements if necessary, and includes all required safety features (e.g., emergency lighting). To ensure the new flooring is durable enough for this high-traffic room, choose carpeting or hardwood floors rather than linoleum tile or vinyl tiles – these are easy to clean but prone to wear over time.
2. Update Your Kitchen with Modern Features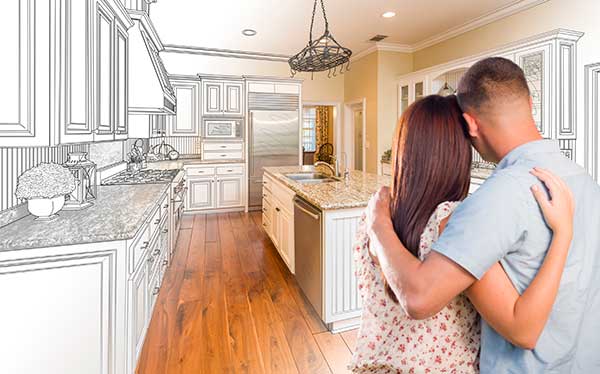 One of the best ways to increase your home's value is to update your kitchen with modern features. Stainless steel appliances, granite countertops, and updated cabinets will all help to increase the value of your home. Plus, you'll enjoy cooking in your new kitchen! Kitchen islands are also a great way to add space and create a space for family gatherings. Consider adding an island for added functionality and family time, plus get creative with under-cabinet lighting, so everything is easy to find when you're in a hurry.
Updated cabinetry or even some beautiful backsplash tile work to complement your kitchen's design style can create an impressive space. Additions like these will make you or buyers fall in love with your home – even if they have their heart set on something different than what you have! However, kitchen remodeling requires an experienced contractor with the experience, skill, and knowledge to help you achieve the perfect kitchen for your needs.
3. Incorporate Modern and Luxurious Bathroom Ideas
Remodeling your bathroom is a great way to add value to your home. You can create a functional and stylish space by incorporating modern and luxurious features. For example, replacing an outdated bathtub with a shower enclosure or adding a luxury tile backsplash will give the room an updated feel without breaking the bank. If you want to go all out, consider installing a Jacuzzi tub or custom tile for even more curb appeal.
A multi-colored LED chroma light creates a dramatic ambiance, while a frameless glass walk-in shower helps eliminate mold from forming on the walls. The more luxe touches you incorporate in your remodel, the higher the return on investment. Whether it's the sinks or faucets, there are plenty of new ways to update your bathroom. Consider upgrading old sink and shower fixtures and opting for a more efficient water heater if possible.
4. Install a Flooring that Combines Comfort, Aesthetics, and Modern Design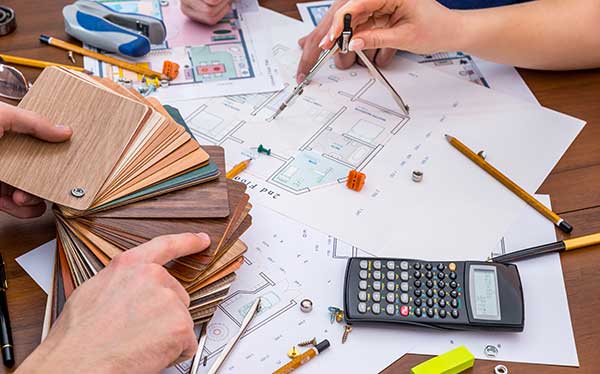 Choosing the right flooring for your home is a big decision. It impacts the comfort of your family and the aesthetic of your home and can also affect your home's resale value. If you want to increase your home's value, consider installing flooring that combines comfort, aesthetics, and modern design. A comfortable flooring creates a relaxed environment where people are more likely to feel at peace.
You may be interested in choosing solid wood flooring or stone tile with natural patterns that accentuate the beauty of this type of flooring. The warmth of these floors creates an inviting feeling, allowing potential buyers to envision themselves living in your space.
5. Creating an Outdoor Living Space and Pavers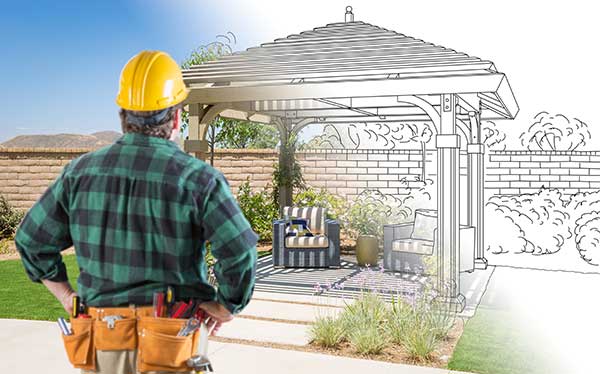 Outdoor living space is a great way to add value to your home. It will provide additional living space and be a great selling point if you decide to put your home on the market. Outdoor living space is a multi-purpose area that can serve as an extension of your home's interior while allowing you to enjoy the outdoors year-round.
The more appealing and welcoming your outdoor living space is, the more likely buyers will be interested in purchasing your property over others. Installing quality pavers on your driveway and walkways is an easy way to improve curb appeal, comfort, and safety. You can make your driveway or walkway waterproof by adding pea gravel underneath the paver stones for better drainage.
Home remodeling is the perfect way to increase your home's value. Whether it's a kitchen, bathroom, bedroom, or living room, you will find an improvement that will make your house more desirable to buyers. It's worth it! However, hiring a professional for a home remodeling project is critical to achieving the best result and final price tag.