Kitchen remodeling is an integral part of home remodeling. It also comes with tangible benefits, including raising your property's value. Whether you're working on a full-scale renovation of your kitchen or just adding some new countertops and cabinets.
Five Benefits of Remodeling Your Kitchen
Here are five crucial benefits of kitchen remodeling that can help make it more than worth the investment.
1. Helps Maximize Your Kitchen Storage Space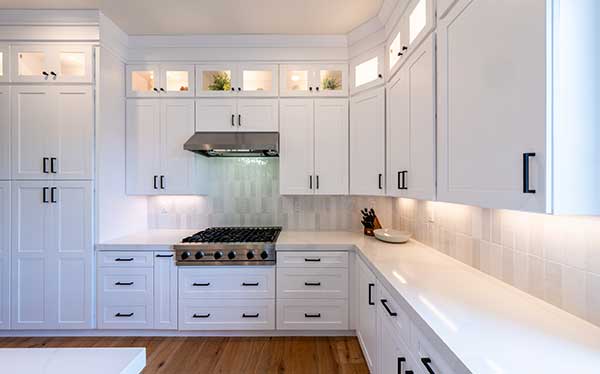 One massive benefit of kitchen remodeling is that it can help you better utilize your kitchen storage space. Kitchens may become cluttered and cramped because they lack proper storage solutions. You can remodel your kitchen with additional cabinets, shelves, and pantries to help organize your space. Consequently, it will make your kitchen more visually appealing and aesthetically pleasing and create a much more functional work environment for cooking or preparing food.
Additionally, if you're struggling with limited counter space in your kitchen, a new design might be able to provide the extra room that you need to prepare and cook food without having to go through multiple steps first. Creative storage ideas will also help increase the value of your home and help minimize stress as well. With so many different designs available, you should have no problem finding the perfect solution to fit your needs!
2. Helps Gain Functionality and Efficiency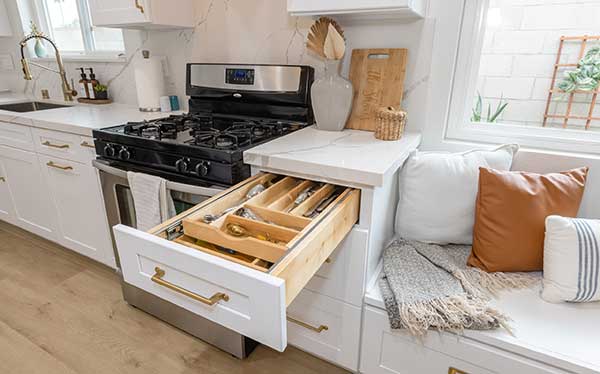 Kitchen remodeling can help you to utilize the space in your kitchen better, making it more functional and efficient. That is especially important if you have limited space. By remodeling, you can create more storage space, install better appliances, and create a layout that works better for your needs. You might even be able to incorporate some green design elements such as water-saving devices or energy-efficient appliances into your new kitchen.
Those things will make your home both more livable and eco-friendly! Combating rising kitchen energy consumption and reducing carbon emissions will significantly increase the value of your home. That's because renovated kitchens tend to have higher efficiency ratings than homes with older kitchens – which means they use less power, run less often, and maintain temperatures at lower levels while cooking food.
3. Creates a Safe and Comforting Kitchen Environment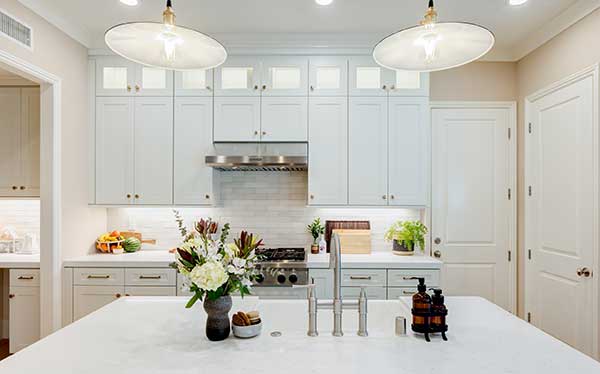 The kitchen is one of the most crucial rooms in any home. It's where families gather to cook and eat together, where friends congregate to chat and snack, and where everyone congregates during parties. Given how often you use this room, it must be comfortable and safe for your family. For example, updating outdated electrical systems can protect against fires and power outages. Updating your kitchen flooring can provide a much-needed cushion and make it more enjoyable, especially for anyone with poor balance or joint pain.
Also, painting or replacing cabinets prevents damage from humidity over time and mold growth if there's an ongoing leak from the sink above it. That way, you can increase the value of your home while adding resale appeal to a room where you spend a lot of time. Not only does renovating your kitchen provide you with a better quality of life, but it also has significant monetary value!
4. Let's You Express Your Creativity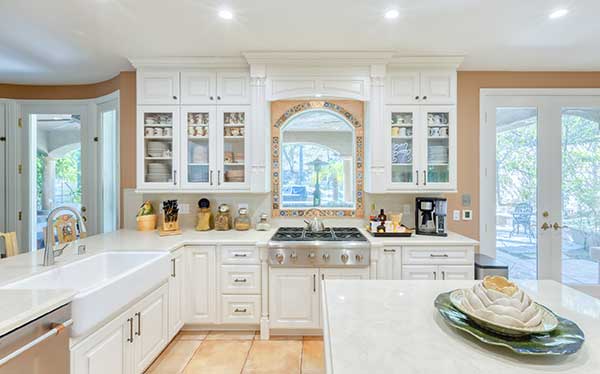 One of the best things about remodeling your kitchen is that it allows you to express your creativity. You can choose new colors, patterns, and materials that reflect your style. Plus, you can rearrange the room's layout to suit your needs better. For example, suppose you have limited space for cooking equipment or storage cabinets. In that case, a contractor may be able to find creative solutions by designing an L-shaped kitchen or customizing cabinetry.
With all these benefits, it's no wonder many homeowners are considering a kitchen remodel! Professional kitchen remodeling will allow you to be creative and customize a space according to your needs as you improve the value of your home. Also, having a design that inspires you will make your cooking enjoyable and, more often, help you maintain a healthy lifestyle and achieve your goals in the kitchen.
5. Helps Improve Your Home Value
A well-designed, beautiful kitchen is one of the main selling points for potential buyers. With a remodeled kitchen, you can sell your home faster and get a higher price. The kitchen is where families gather and create memories. Having a space that looks good, feels good, and functions great is essential.
Updating your kitchen with modern features makes it look more stylish and ensures you use energy-efficient technology, saving you money on utility bills in the long run. Such features may include:
A well-designed kitchen also increases your ability to entertain by giving you plenty of room for activities like cooking or socializing.
Kitchen remodeling can be daunting, but the result is often worth the effort. You will have a beautiful new kitchen and enjoy increased home value, functionality, and energy efficiency. When considering a kitchen remodel, weigh the potential benefits against the costs to ensure it's the right decision for you. However, hiring an experienced contractor is crucial to ensure your kitchen project goes smoothly. A qualified professional will have the experience and expertise necessary to design your dream kitchen on time and within budget.